DAVE DORMAN MARVEL STAR WARS #1 VARIANT!! Feb 18 2014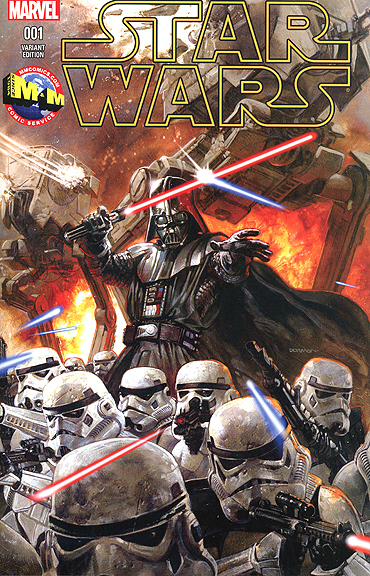 This is the variant produced by M&M Comics and limited to 3000. This number makes it one of the scarcest variants on the market. (And a personal thanks goes out to Mike at M&M for having me paint this cover!)
I am now selling my variant cover issue for $50 including postage and insurance.
I have a very limited number of these so please do not hesitate in ordering. I am sorry but I must limit orders to one copy per person. I will remove the page when I have sold out. (it is possible I may get more in the future but that is not guaranteed).
It's great to be back doing more Star Wars covers! I look forward to creating more great art for Marvel. Thank you all for following me as we move into a new era of Star Wars!